Categories
Terrible Instruments, Teledildonics, Wearables, "That Shouldn't Go In There", Hyperlocal, The Internet of Stupid Things, Cryptocurrency Schemes & Ploys, Drugs, Video Art, Crowdsourcing, Edible Electronics, Nanotech, Biggest Data, Disruptive Sustainability, Virtual Reality (For Babies), Potpourri (invent your own)
Projects
Collaborative Fuck Bike
by Ziv Schneider & Laura Juo-Hsin Chen
E.T. Strapon
by Talya Stein, David Rios & Andrew Cerrito
A strapon that looks like E.T.'s finger - its tip lights up when it touches another strapon.
Raw Meat Circuitry
by Brian Clifton & Kina Smith
Hamburger meat with blinky LEDs in it.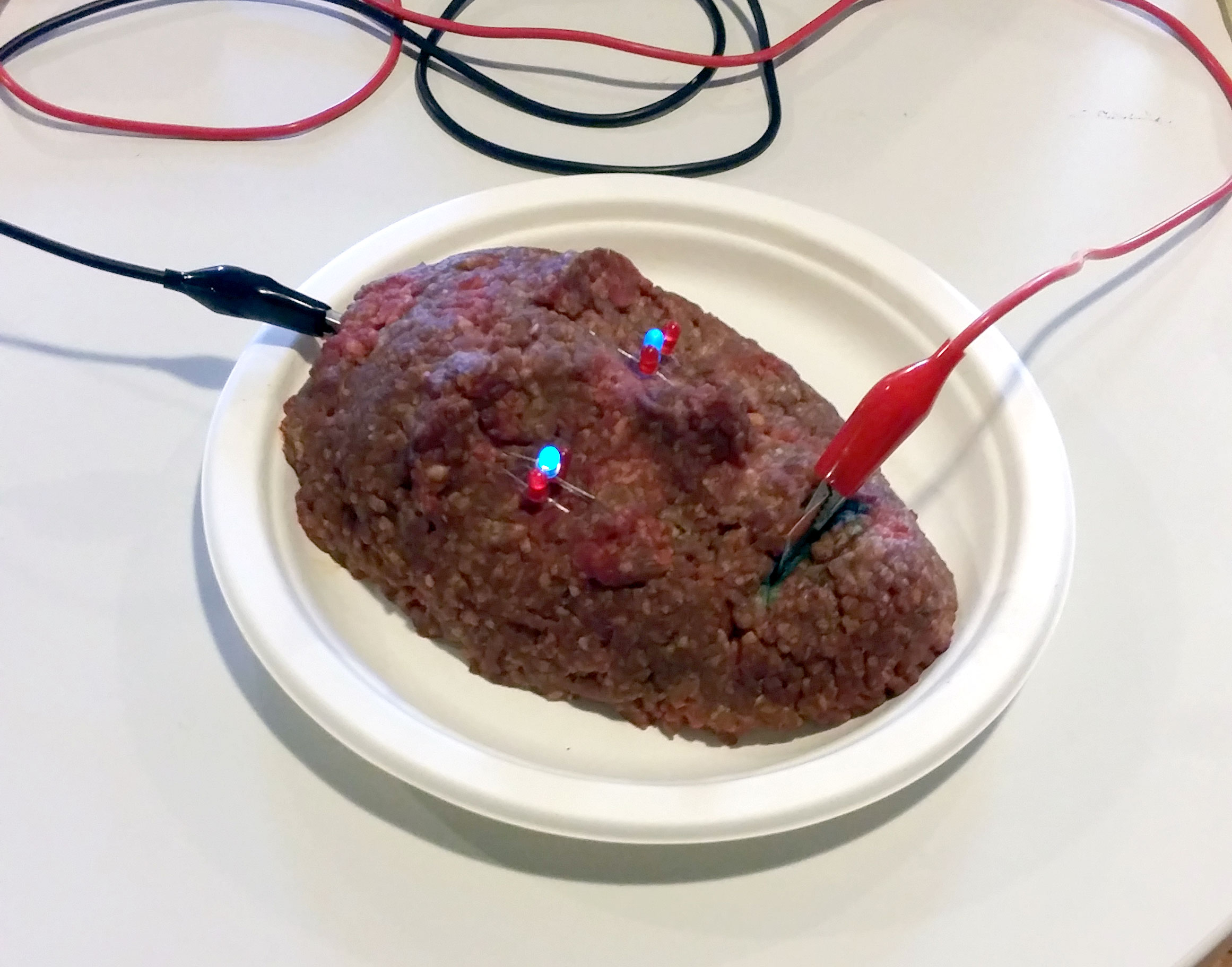 Laser-Cut Excuse Generator
by Kristina Budelis & Sharang Biswas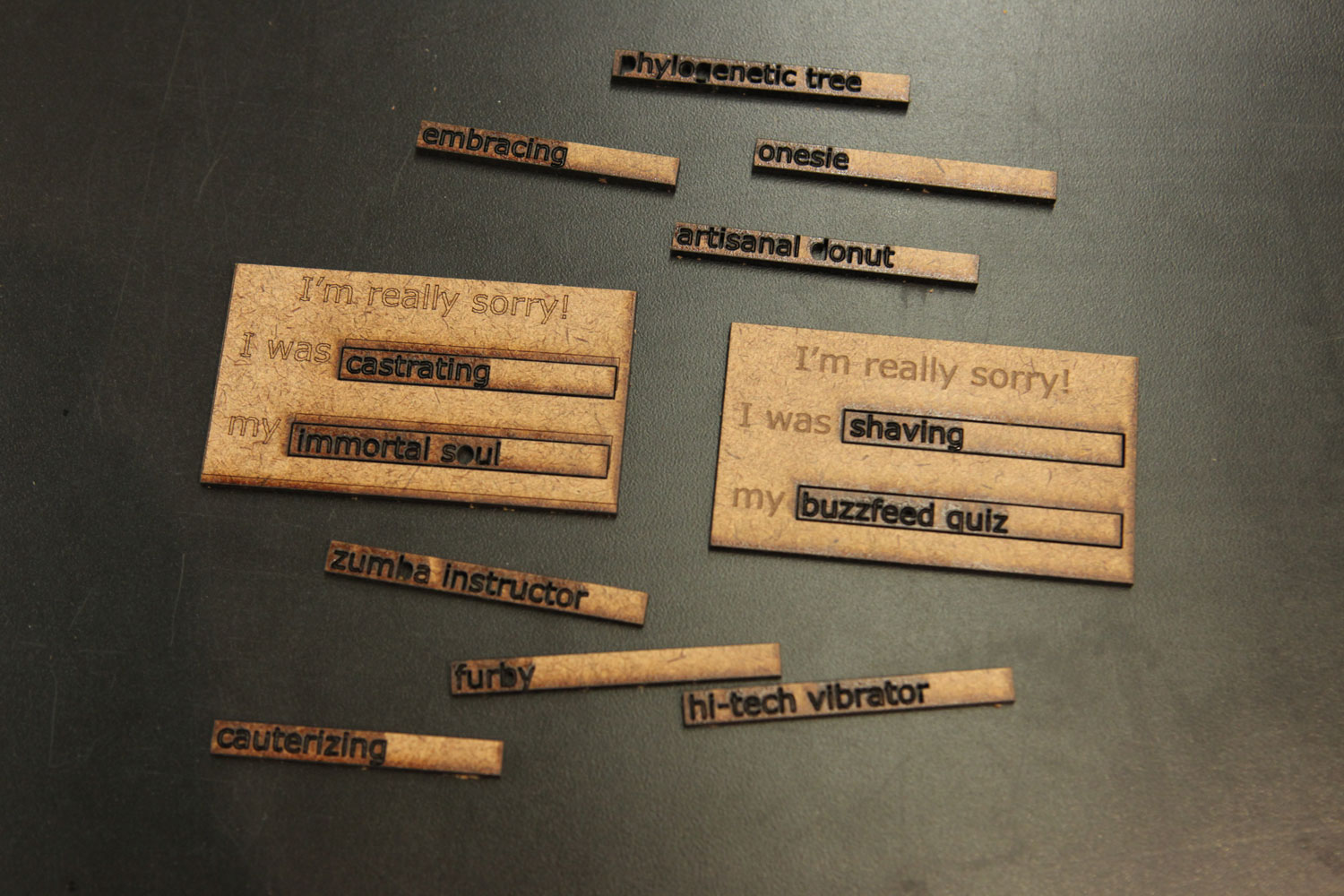 Sado-Masochistic Macrame Planter
by Pamela Liou
Using photosynthesis to bring your darkest sexual appetites - like kinbaku, the art of Japanese bondage - to light.
Trombone Sheet Music Generator
A practical solution for creating accurate music notation for such a slidey instrument.
Tinder For Babies
by Sam Lavigne
PasteChat
Make money off your smile.
"ok glass, vomit"
by Sam Lavigne
A google glass app that makes the user vomit.
Twerk To Work
by Amelia Winger-Bearskin & Michael Onepo
Energy generated by twerking.
Emojification Engine
Watch videos in stunning 161 megapixel Emoji-Vision.
(pics & vids for the following projects coming soon!)
3D printed masks of your own face
"Cute Poop": app that makes pictures of your poop look cute
Cover Letter Generator
Make-Out Hot Potato: an iPhone app where each participant has to make out with the phone and then pass it to the next participant
Edible Unmanned Droned: an unmanned drone that you can eat